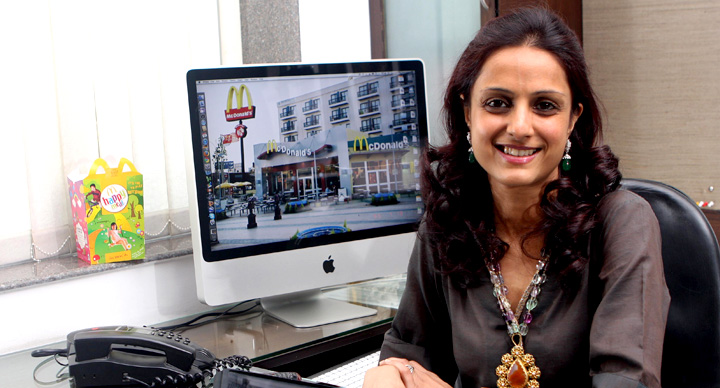 As you read this article, at this very time, thousands of people are ordering food on an app somewhere, thousands are taking an image of what they are about to eat, and an equal number of people are planning to eat something that is really customized for their next meal. The world of food has changed.
Things are changing at McDonald's as well. 2016 will be a year of many new additions at McDonald's India (South&West). On the occasion of completing two decades in the country, the brand plans to drive big initiatives through the year. And the first announcement happens to be a big and delicious one: the launch of a new version of the Maharaja Mac and the very first Maharaja Veg Mac.
"We worked in the last 12 months on how the consumer trends are changing. If I compare today's scenario with say 2004, I can see that things have changed a lot. In 2004, the WFF (western fast food) category was at a very nascent stage. When we introduced the McAloo Tikki burger, it was a trial product. Today, the market has grown. The burger category has developed. Today, there is a lot of demand for food that is filling and indulgent. Taking cues from that, we have taken our iconic product, the Maharaja Mac and transformed it," says Smita Jatia, Managing Director, Hardcastle Restaurants, the master franchisee of McDonald's India.
So the good old Chicken Maharaja Mac has got a flamed grilled chicken patty now. But that is not all. McDonald's has also introduced, for the first time ever, a vegetarian Maharaja Mac which has got a corn and cheese patty with the iconic three layered bun.
"We did not want to exclude our vegetarian customers. We have also added a lot of vegetables like lettuce, jalapenos, tomatoes and onions to the new Maharaja Mac burgers because customers want the freshness of ingredients like these when they bite into their burger," Smita adds.