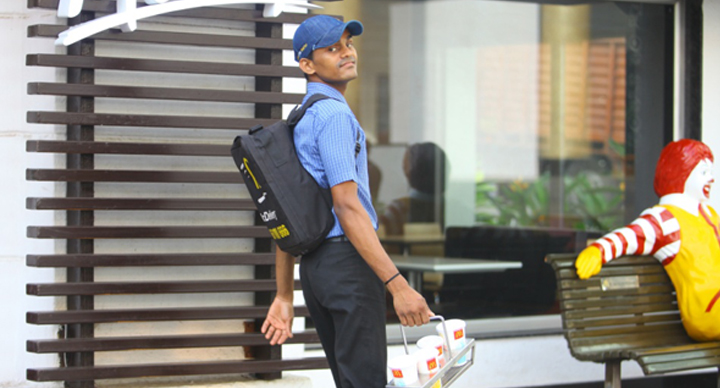 The idea of getting hot and fresh food delivered at doorstep has struck all the right chords with the people today. Yes, one of the top food trends in the recent past has been that of home delivery. According to a report on Indian Food Services Trends by Technopak, the home delivery segment will evolve with an estimated growth rate of 30-40% over the next five years.  What are the leading factors behind this rapid growth?
To start off, increased working hours, commuting time and accessibility to a variety of options, are some reasons behind the growth in home deliveries. The delivery concept has the underlying aim to provide convenience to the consumers, which has become a high priority nowadays.
Home delivery has brought a major change in how a service can be provided to customers. Other than dedicated delivery service providers, restaurant chains are also beginning to build strong delivery platforms. For example, out of 216 McDonald's restaurants in West and South India, 100 outlets have McDelivery service.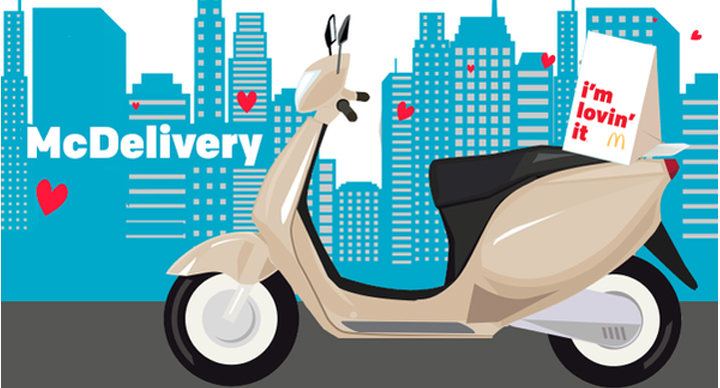 Another aspect is the personalization of technology which makes things easier for the customers. If a food delivery app, like McDelivery, lets you save your address and your favorite order, wouldn't it be a lot easier to simply order food in merely two taps on your smartphone? With nearly 200 million smartphone users in India, the home delivery concept has evolved to let the consumers simply sit back and relax.
This expansion is further determined by the emerging trends, which are driven by demand and supply factors alike. Millennials constitute of about 40% of the people that rely on food-on-the-go or in-call dining, as per a Grand Thornton report. With an increase in disposable incomes and changes in consumer preferences, food constitutes nearly half of the total consumption expenditure today. On the supply side infrastructural developments, indigenous sourcing of raw materials and accessibility to large data of consumer behavior are some factors leading to brand extensions and growth.
Managing demand and supply has therefore led to a balance of innovation and effectiveness – the key combination to a refreshed delivery platform.