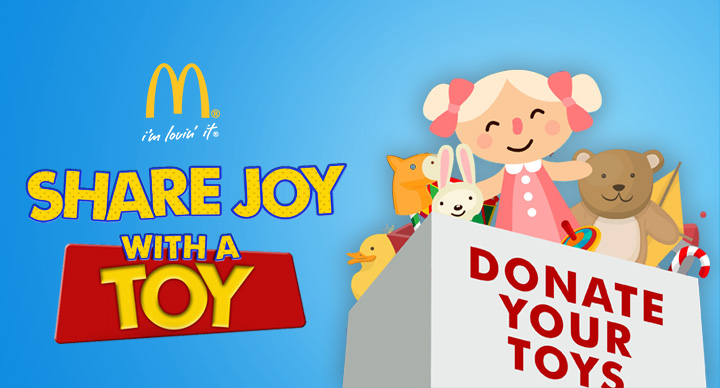 The next time you go to a McDonald's in Pune, don't forget to carry an old toy. McDonald's (HRPL), in collaboration with Akanksha Foundation, is all set to make Children's Day special in a unique way.
From November 14th to November 30th, customers can donate their unused or old toys, which will then be given to underprivileged children in and around Pune city. Kedar Teny, Director- Marketing & Digital, McDonald's India (West and South) says, "McDonald's India (West & South) has consistently focused on championing happier, healthier and responsible generations of children. This wonderful initiative around Children's day not only aims at enriching the lives of underprivileged children, but also encourages children to be compassionate and caring for the less fortunate."
Resonating with what Kedar Teny said, McDonald's has previously, on several occasions, been a proactive part of various outreach programmes. Only recently, McDonald's initiated a campaign along with Smile Foundation, to support education for underprivileged children. But, why toys this time? It is common understanding that toys inspire creativity and imagination. Along with that, toys engage a child's senses and provide some opportunity to learn. Psychologists have explored this theme in great depths. Many imminent psychologists suggest that playing with toys aids in child's mental development and teaches them socialization skills.
Jean Piaget, a Swiss developmental psychologist theorized the changing pattern of styles of play and observed that children at different ages play with different kind of toys. In India, with very little access to age specific toys, children from underprivileged backgrounds lack basic learning opportunities. Your little contribution can go a long way in having a positive impact. The toys collected from McDonald's initiative will be distributed among underprivileged students studying at Akanksha Foundation's centers and schools.