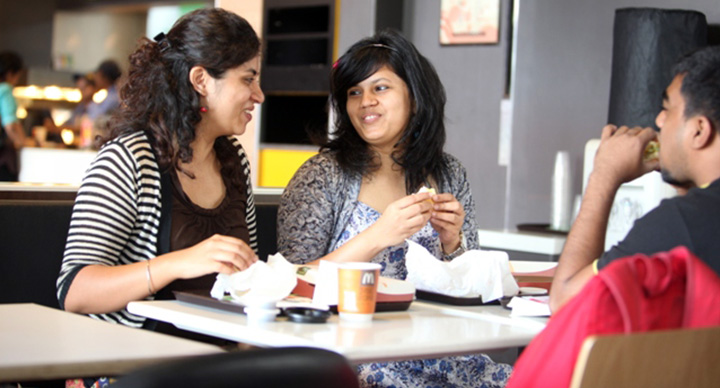 Western fast food in India is attracting a lot of interest a little over 20 years after McDonald's opened its doors. Global brands have started testing out the QSR space, serving up new choices for customers.
Amit Jatia, Vice-Chairman- Westlife Development, McDonald's master franchisee in west and south India, believes that with new players entering the market with a variety of offerings, the market is bound to grow. An increasingly large number of people are eating out these days, which "expands the QSR business in the country. Consumers will have more and more opportunities to use QSR which brings them back in. So it's a bit of a cycle that is fuelled further."
Over the years McDonald's has established a world class supply chain and a delivery network to address the expanding demand. New initiatives like the McCafe and menu makeovers keep the offerings at McDonald's fresh. Jatia believes that the growing market "pushes brands like us which have been around for a while to keep innovating and to stay current with the consumer."
McDonald's is also focusing on making its food healthier and has reduced the calorie content in its sauces by 60-70%, thereby reducing the overall calorie content by 7-9%. The McEgg, a steamed high-protein product, and the Salad Wraps are new additions to the menu, which address the changing needs of the Indian consumer.