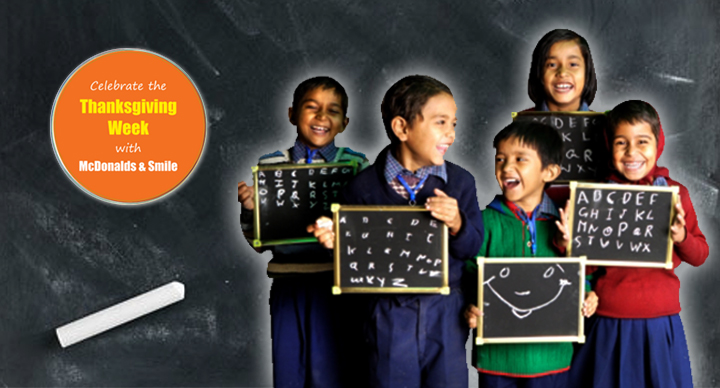 At a very young age of 6, Rana's father abandoned him along with his mother and sister. Rana's mother moved in with her parents, with both the children. The doting grandparents wanted to enroll Rana and his sister in the local school nearby. But when the children could not get an admission in the school, someone suggested to their grandparents to enroll them in the Smile Foundation's remedial learning center. Within six months, Rana was mainstreamed in the local school. But, life took a sad turn when his mother also abandoned him at a tender age of 10. The children and the grandparents were left in utter dismay. Rana lost confidence in academics and failed a year. He dropped out of school but continued with remedial classes. Encouragement and motivation from the caretakers of the Smile Foundation helped Rana carry on. Soon he was admitted back in the school.
As per the Annual Status of Education Report (ASER) 2014, 96.7 percent of children in the age group of 6-14 years are enrolled in schools in rural India. But, school dropout rate in the same age group remains a staggering 49.2 percent.
Smile Foundation, which has an outreach in more than 700 remote villages and slums across 25 states of India, runs about 158 welfare projects on education, healthcare, livelihood and women empowerment. During the year 2013-14, 18,953 underprivileged children were provided an opportunity to learn through Smile Foundation's Mission Education. 87 percent out of 18,953 have been mainstreamed to local schools, with 51 percent beneficiaries being girl children. But, with 8 million children still out of school, there is a long way to go.
Providing primary education becomes even more daunting due to several reasons, ranging from increase in population to regional socio-economic disparities. Additionally, lack of public funding in rural areas fuels many other issues like shortage of staff, lack of proper infrastructure and lack of books and learning material. To overcome this challenge, Smile Foundation partners with various other support groups to ensure strengthening of village level education centers.
McDonald's (HRPL), as a part of the Thanksgiving week, collaborated with Smile Foundation. The proceeds of this campaign will contribute in getting school supplies as well as providing education and nutrition support to children for a whole year. You can be a contributor to a child's success story by supporting McDonald's-Smile Foundation initiative here.