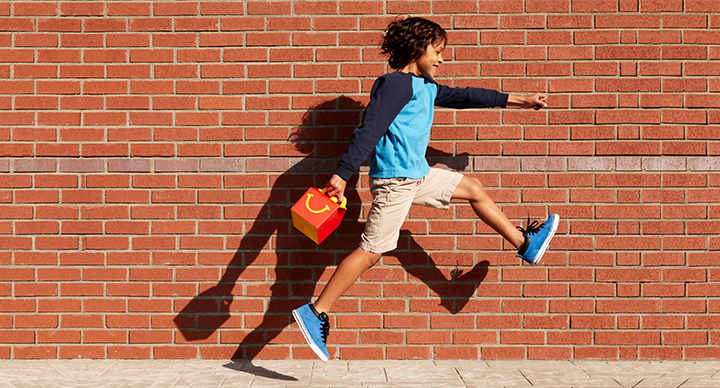 There's an avid collector in every one of us, some collect stamps, while some collect coins, and some even collect Happy Meal toys. Ranging from kids to teenagers and adults there are several individuals all over the world with a knack for collecting Happy Meal toys. Their collections are huge and feature rare memorabilia from McDonald's past.
Here are some of the most sought after Happy Meal toys in India:
1. Minions
:
Despicable Me franchise brought them to silver scene, McDonald's brought them straight to you. They sing, dance, talk and walk. The yellow coloured characters always bring a smile to your face.
2. Hello Kitty
:
If there is a toy that can be a pop culture cult symbol, it has to be Hello Kitty. A white cat with a red bow tie in her hair, originally from Japan, took over the world with her tender charm.
3. Lion King
:
This classic movie has a huge fan following across all ages and when McDonald's released the Lion King toys they were all the rage. Simba, Rafiki, Timon and Pumba figurines came with every Happy Meal and were sure to bring back some good childhood memories.
4. Transformers
:
McDonald's introduced toys from the famous movie franchise Transformers. Focusing on the victory of good over evil, this franchise smoothly combined sci-fi action with great graphics. These toys, like the Transformers in the movie, could transform and collectors were left awestruck.
5. Penguins of Madagascar
:
Skipper, Kowalski, Rico and Private, took goofy forms for the Happy Meal toys. Gear up for some fun-filled detective games along in cute penguin disguises.
6. Shrek
:
Shrek and Donkey ventured far-far away to rescue Princess Fiona. A harsh looking but soft at heart ogre and his silly companion took the fast lane into the hearts of many and were immortalized as Happy Meal toys.
7. Tom and Jerry:
This dynamic duo has been on screen as long as one can remember. Their crazy antics and plans to outdo each other have always been entertaining. You can have your own set of Tom and Jerry collectibles at McDonald's today.