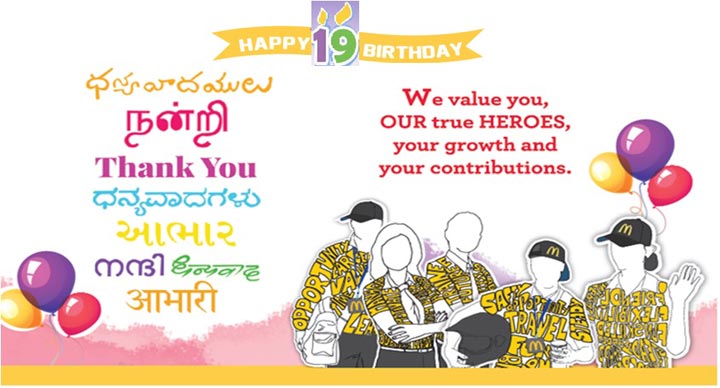 The last year of being a teenager is worth a celebration – and so it is for McDonald's in West and South when HRPL turned 19 on October 20th. In keeping with the spirit of celebrating the transition to the 20th year, a week-long fest had employees rocking at the headquarters in Mumbai. Here are a few snapshots from the celebrations.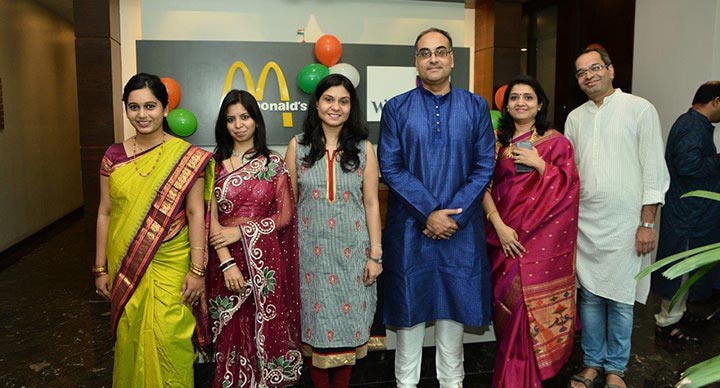 The day before, on October 19, it was time for traditional outfits. The legal team (above) showed that apart from donning sharp suits, they could wow with an elegantly turned out presentation of Indian ethnic wear. Spicing up the day was the new Indi McSpicy, red pagdis and hampers of chocolates and goodies for the best dressed male and female employees.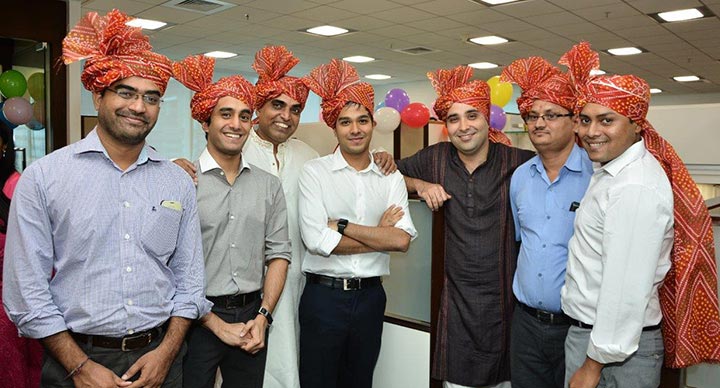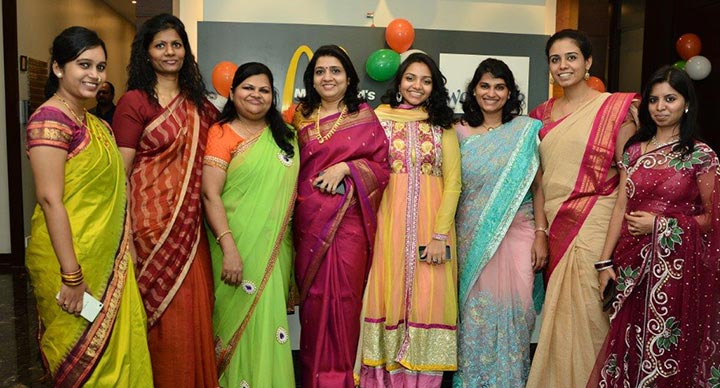 Food with friends was the order of the day with potluck lunch at the McDonald's office and a dabba lunch party at the restaurants. And of course there was lots of music at the tea time jamming.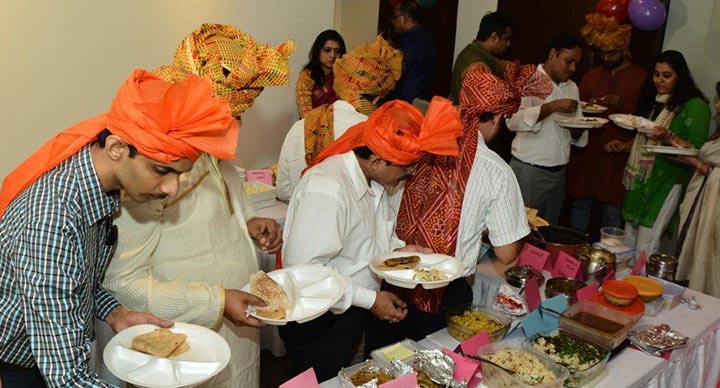 But there are more than just those who show up at work to make a success. Behind the success of every employee is the support and blessings of their parents, spouse and the enthusiasm of their children. And it was time to thank them as well. Letters of appreciation went out to the near and dear ones for being their while their family member was at work making McDonald's India's no.1 Quick Service Restaurant. Parents, too, were invited to be a part of the Thanks Giving Celebration.
The week was all about thanking everyone in the McDonald's family – with lots of exciting activities thrown in. We will talk about more the celebrations in the days ahead. In the meantime, watch this video to take a peek into the fun we had at the tea time jamming.