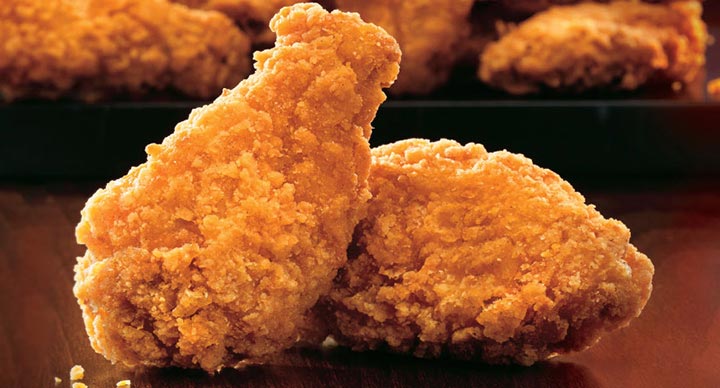 If you were asked to name one popular dish from each South Indian state, what would you say? Let's help you a little there. You must have surely heard of Hyderabadi Dum Biryani, Keema Masala Dosa, Malabar Fish Curry, and Chicken Chettinad. Along with beautiful cities, villages, and beaches, South India is home to some famous non-vegetarian dishes. Every household may even have their own secret version of a well-known dish.
Recognizing the South Indian love for non-vegetarian food and to give them something they love to eat, McDonald's introduced Chicken McWings down south. They were an instant hit, along with the Doubles burgers. The McWings are made of succulent chicken wings, coated with light batter and seasoned to perfection with warm spices. McWings are sure to send you right over the edge.
The juicy chicken with guaranteed freshness is sourced from the world-class facility of Vista Processed Foods Pvt Ltd at Taloja, Maharashtra. The hi-tech equipment for chicken processing lines reflects the state-of-the-art food processing technology. Chicken is procured from HACCP certified suppliers across Southern region, to ensure that it is absolutely safe and free from chemicals. It is then sent to be processed at Vista, where patties for burgers, McNuggets, and McWIngs are made and flash frozen to be delivered to individual stores. Once at the stores, chicken products are stored in deep freezers and are fried fresh upon orders.