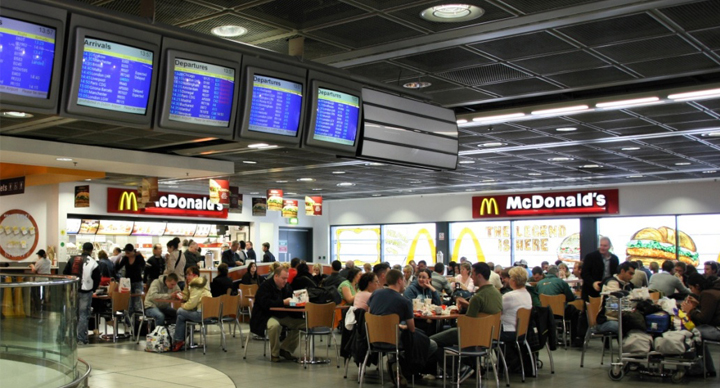 Your grannies and your nannies used to head out to the local bazaars and melas to get their fill on all the street food. With no more bustling bazaars or melas, people head to the food courts on the lookout for yummy food. Thanks to the changing landscape of eating out, food courts offer all the variety you can think of. The malls which have multiplexes and food courts, both, tend to attract more footfalls. On an average, food courts contribute nearly 12 percent of the total revenue of a mall.
Regardless of several avenues to eat from, people have their favorites at food court destinations too. McDonald's tops the list by winning awards for the best food operator at top performing malls year after year.
So, what makes McDonald's the food court champ?
Remember the time you had to catch a movie and were waiting for that friend who strolls in hungry with minutes to go before the trailer ends and the movie starts? Remember dashing to McDonald's next door to grab your favorite burgers hot, fresh and fast. Or when there was the Mega Sale that you spent all day on and lost track of time only to have enough time to dash to the food court before hot footing home to a very upset mom? And you did go to the McDonald's because you were absolutely sure of the menu and the service.
All of those McDonald's moments are actually rooted in the brand's core philosophy that connects with Food Court customers: The philosophy of QSCV (Quality, Service, Cleanliness and Value). Food Court customers are looking for a quick food stop between various Mall attractions and activities that has brought them there in the first place – a movie or a sale or simply browsing and window shopping.  Equally, the food stop needs to provide quality food at great value and, of course, should not compromise on cleanliness.