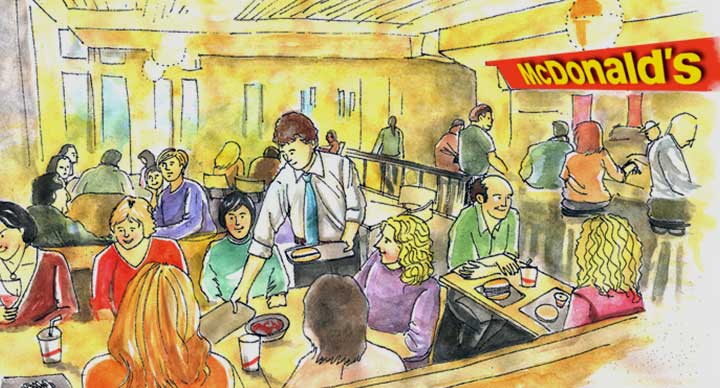 If you were to map the growth of Mumbai city with McDonald's, you might just be surprised to find how both of them are expanding together. The first McDonald's outlet opened up in South Mumbai in 1993 and now more than two decades later, as the city is growing, McDonald's is also opening up 25 percent of its outlets in the new areas- Vasai West, Andheri East, Bhayandar, Nerul and Kalyan West.
What's common to these areas? These localities are focal points of commercial activity in Mumbai. From big, glass-walled offices to corner shops, one can find every kind of business running in these areas. The concentration of population coming from diverse ethnic backgrounds is high in these areas. More importantly, most of these are on the outskirts of Mumbai, so accessible from both inside and out.
McDonald's and Mumbai have a long history. The people from almost all communities have their favourites at McDonald's. Since it was one of the first Western food restaurants to cater to the middle class in the city, generations of people have their McDonald's stories to share. From birthday parties to late night munching, McDonald's contributed in making people happy.
And now as the times have changed, but it still remains a favourite go-to among the young people, and office-goers. With its quick service format, value for money and good food, one can simply grab a bite or a cup of coffee on their way to work. And also for the local residents who are spoilt for choice with the vegetarian and non-vegetarian menu. A rich, creamy ice-cream suits every palate; grab your favourite only at McDonald's. Where will you get so much under one roof!