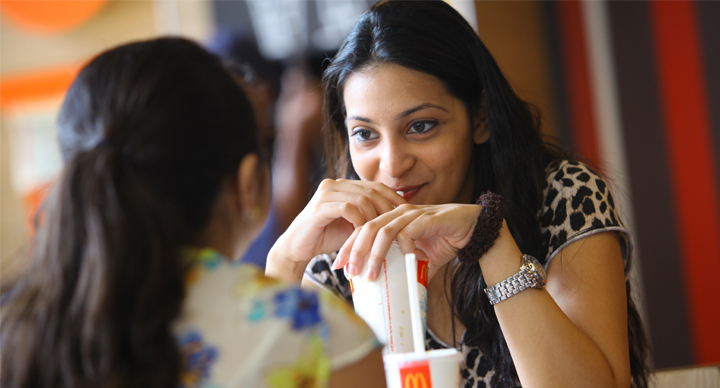 McDonald's (HRPL) has won the Make In India Award for Excellence 2015 in QSR category recently. The 'Make In India Awards for Excellence' honors the contribution of companies, organizations, institutes, and individuals among others, who are an epitome of excellence in their chosen area of interest. Prime Minister Narendra Modi started this initiative in September last year, to encourage companies to produce their products in India.
McDonald's, even before opening its first outlet in 1996, has been proactively involved in establishing a network of suppliers for localizing food content and services. This was aimed at bringing the global standards of service with great food to Indian customers, along with a menu tailored to Indian tastes.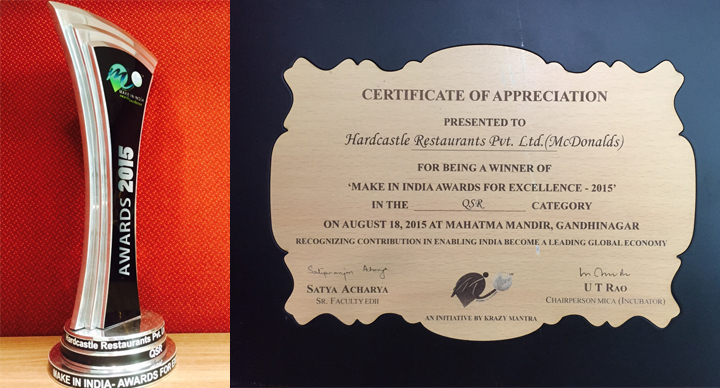 Over time, the supply chain was expanded all over the country with about 50 local vendor organizations, and 98% of the ingredients being sourced locally. McDonald's created a harmonious ecosystem in India, where it supported everyone- from farmers to management, in becoming highly efficient players at par with the global standards.
McDonald's became a first of its kind restaurant chain in the QSR (quick-service restaurant) category. Their key philosophy of QSCV- Quality, Service, Cleanliness, and Value are succinctly summed up in their efforts in India.