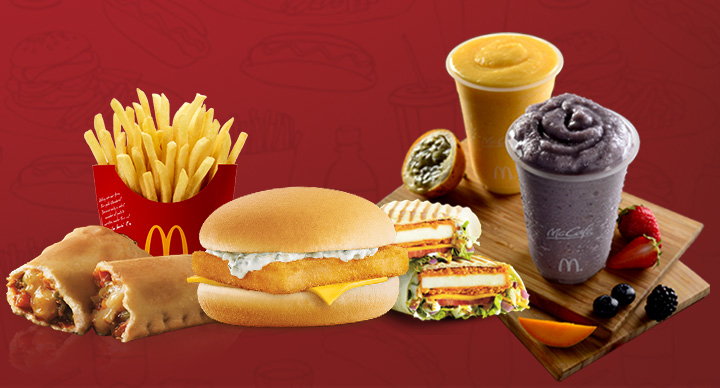 Remember the times when during the monsoons, you just had to have Pakoras , Samosas, Jalebi, Chai followed up by a corn on the cob, or to give it its rightful name, Bhutta! Well, with McDonald's enjoying 19 special years in India, we thought it was high time you had something else to snack on during the monsoons. So here are our top 5 snack suggestions from the menu at McDonald's.
McDonald's Veg Pizza McPuff

This is made with a crisp, savoury dough, with a generous helping of rich tomato sauce mixed with carrots, bell peppers, beans, onion, peas and gooey mozzarella. Make your mouth water, doesn't it?

Paneer Salsa Wrap

Paneer, also referred to as cottage cheese, is an absolute must for vegetarians in India. McDonald's Paneer Salsa Wrap starts with a small slab of paneer that has been coated with a sauce that is a cross between Mexican and Cajun in flavor. Then the paneer is fried, wrapped in a flatbread and topped with a salad mixture that includes lettuce, red cabbage and celery and then is finished off with vegetarian mayonnaise, salsa and cheddar cheese. Yummy!

Filet-O-Fish

The Filet-O-Fish is virtually an establishment at McDonald's throughout the world. The highlight is a fish patty smeared very liberally with tartar sauce. Cheese lovers can opt for cheese as well.

Smoothies

McCafe' smoothies come in three delectable fruity flavors: Mixed Berry, Passion Fruit and Mango. All three are made with real fruit purée, milk and blended ice. All three smoothies are simply awesome, so it is impossible to pick one. You must try all of them this monsoon to see which one is your favourite.

French Fries

Monsoon or no monsoon, fries are the most loved snack ever. Crisp on the outside, delicious on the inside, the French Fries are imperative to feeling good during the monsoons.