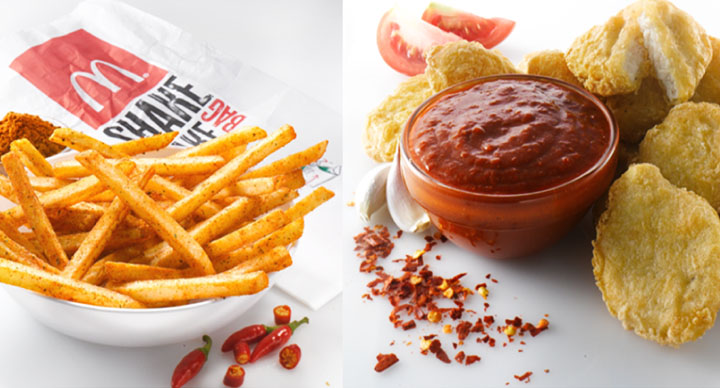 Kerala Spices have been known across the world for several millennia. Traders from Arabian countries and Europe came to Kerala to trade in spices. The story of Kerala's spices dates back to many thousands of years into the past and Kerala's rise to fame in the ancient world was mainly because of these rich and aromatic spices.
Realizing this, McDonald's plans on presenting a whole new contemporary set of menu with a desi touch to it. Be it the chicken wings or the Piri Piri mix, (which was introduced as a temporary offering but was re-introduced in the menu on popular demand), they are all sourced from Kerala. When it comes to spices, Kerala sure takes the crown being the biggest supplier of exotic spices for McDonald's throughout country. And this spicy, rich flavor Kerala offers, has been a favorite in McDonald's menu for the locals.
The Piri Piri mix, an add-on to the McDonald's menu in south was an instant hit with the customers here in India and worldwide. Each Piri Piri spice mix comprises of spices cinnamon, ground ginger, paprika, cayenne/Piri Piri pepper, hot pepper flakes, garlic powder and oregano with sugar and salt. This exotic blend of spices is what gives it such a scrumptious taste. McDonald's India plans on investing more time and resources on discovering such unique yet local blends of spices to help it secure an advantage in the fast food market.