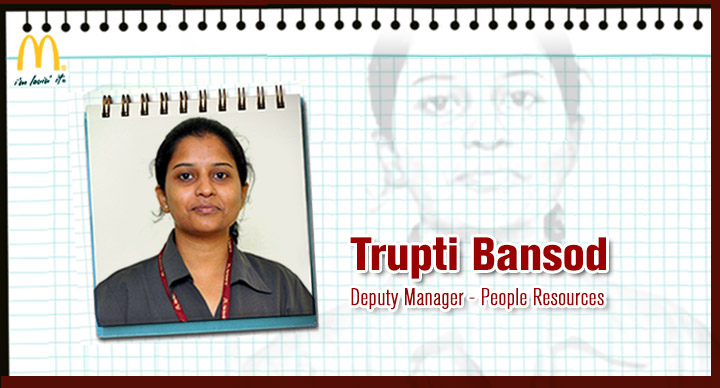 "From IHM Goa, I had the opportunity to work either with the Taj group, Four Seasons or McDonald's. The program at McDonald's appealed to me the most as it was providing the most promising growth opportunity.Now that I look back, seven years later, I am happy I followed my heart. I have grown from a trainee manager to Deputy Manager – People Resources, handling People Resources for Mumbai. McDonald's is one of the few organizations where women have an equal opportunity to grow and unleash their potential.
Be passionate, take things in a positive stride and focus on your goal."
-Trupti Bansod
Deputy Manager – People Resources.
Working at McDonald's is a journey. It polishes you, gives you growth, and builds you up – shaping you for the rest of your life as a working adult.