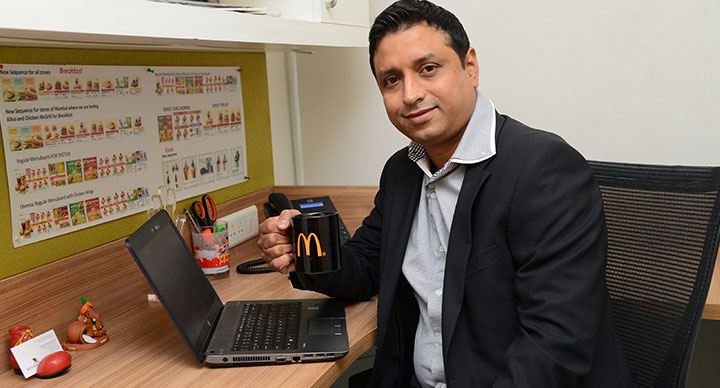 Over the past month or so, the Kuch Pal Offline campaign has stood out because of its refreshing approach and its originality. The campaign, which is viral on TV and social media, has come in for praise from all.
An excerpt from Mr. KedarTeny, Director-marketing and digital, McDonald's India (west and south) is below
Q. McDonald's advertising has always stood out, over the years. It looks like a fair amount of research has gone into your current one, the 'Kuch Pal Offline' created by Leo Burnett campaign. What got you into it?
For a long time, we had an almost monopolistic market presence. Over the last five or seven years, while competition has increased significantly with new entrants in the market, the eating out patterns have remained the same. Category growth has not happened as much as we'd have liked. Since we were first off the block, everybody ends up emulating us. If we have a Happy Price Menu, someone will have a similar menu at a similar price point. The market is becoming more crowded. That's why we got Leo Burnett's Chicago office to do a robust, quantitative study on the Indian market, the frequency of eating out and the habits and attitudes around that.
Q. So is it goodbye to the 'I'm Loving It' campaign?
I don't think 'I'm Loving it' is something we're moving away from. We're just trying to capture the mood and sentiment of what's going on right now, to create more differentiation for our consumers. People see us as a fun, social, change-of pace kind of place. While we still want to be fun and social, we also wanted to move away from being a change-of-pace place, to a constant. So how do we ensure we become the preferred destination for our consumers? We met customers at the store, and one of the things that emerged is that today, customers are a lot more distracted than they used to be, continuously looking at their phones and losing out on conversations. Also, people today want to share things, and the internet has made this possible. We decided to bring these three or four things together and see if there's a proposition that can help us achieve the objective we want. That's how the 'Kuch Pal Offline' campaign was born. We're an offline destination, a bricks-and-mortar restaurant. We want people to come in and spend time with us, keep their phones down and have wonderful conversations, supported by our food and the overall experience.
Read the full interview here.