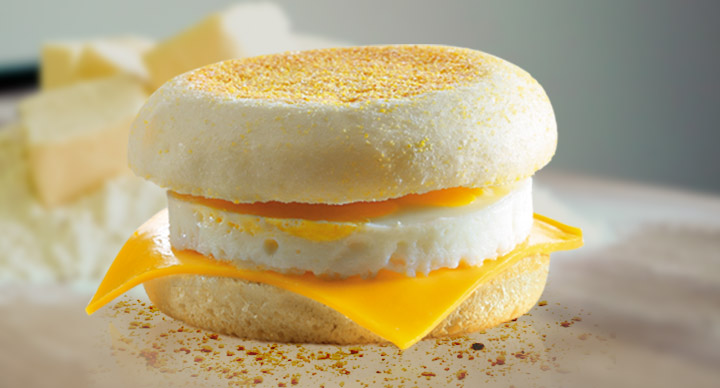 When it comes to breakfast, the most appealing morning meals are usually the ones you can grab on the way to work. Sure, scrambling a few egg whites doesn't take long, but it's so much easier to swing by the drive-thru under the golden arches. Steamed egg that is tender and moist served with cheese in a muffin, perfectly baked to have a crisp exterior and a soft tender interior. Now that's your key to yummy mornings! The Egg McMuffin debuted on McDonald's menu in 1975.
As the Egg McMuffin celebrates its 42nd anniversary, let us go back in the history to find out the interesting tale behind the birth of an Egg McMuffin. In December 1971, Ray Kroc paid a visit to a McDonald's restaurant owned by Herb Peterson. The fast-food chain's president had learned that the franchisee had cooked up something, Kroc sat down, and Peterson served him what looked like a hockey puck: a poached egg with a slice of cheese and Kroc ate one sandwich—and then a second.
That is what an Egg McMuffin is and has been for years since the time it was first produced. The Egg McMuffin turns 42, this year. Prior to its creation, the Golden Arches opened at 11 am and did not serve breakfast.
Read here.