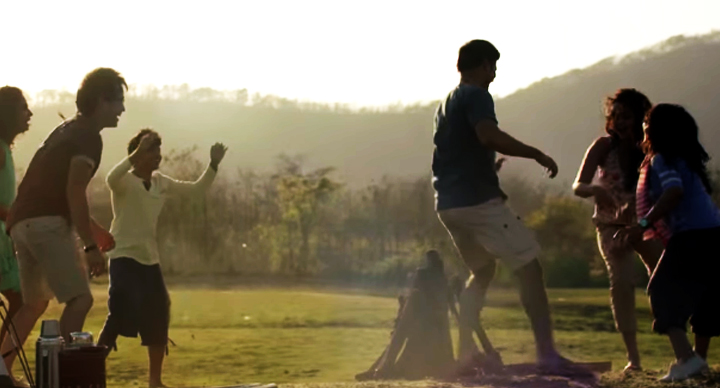 Thinking of planning a weekend getaway, but don't seem to have money in the coffers? Hate to bring it up to your Dad? But the idea of having fun, escaping to an unknown destination full of adventure too irresistible an offer to give up? Let McDonald's be your fairy godmother then.
All you have to do is to keep your gizmos aside. Let them rest on a table, by the pool, or on a chair. They have been working non-stop and deserve a break (or a tan if you have left them out in the sun). Go offline, take a stroll without them, breathe the fresh air, do something exciting and you know what, tell us about it? That's it. One lucky winner and four of their friends can win an adventure trip!
There are just three things you need to do to in order to participate:-
1. To participate in any of the (Facebook) contests, you must be a fan of that Facebook page, so like the page before you participate.
2. Else, if you plan to use Twitter as the medium, don't forget to add hash tag #KuchPalOffline and your city's name.
3. The contest is limited only to India (if the contest covers some specific cities, we will mention).
Meanwhile, a microsite has also been launched with the name Indian Offline League that showcases the cities that are leading the #KuchPalOffline contest and the latest tweets along with the latest sharing packs and group pictures from different McDonald's outlets.
So hurry! An adventurous escapade to an exciting place awaits YOU!!!
Read more here.