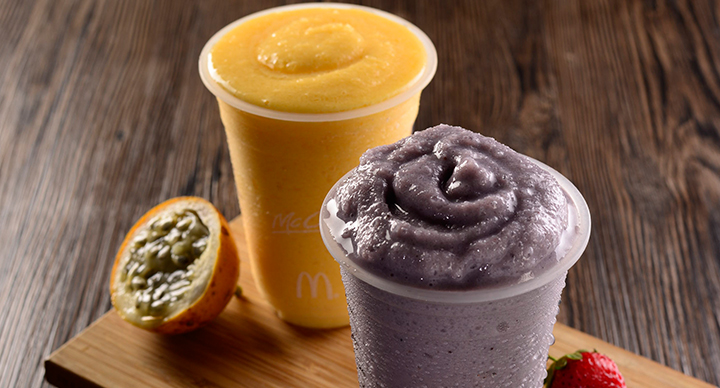 With temperatures soaring to the high 40 degrees this summer, there is a refreshing 'new range of smoothies' on the McDonald's menu to beat the heat this summer. McCafe's smoothies come in three delectable fruity flavors: Mixed Berry, Passion Fruit and Mango.
Each smoothie is individually blended to ensure a creamy and refreshing delight every time. With Rreal Fruit smoothies – made with real fruit purée, milk and blended ice – McCafe is bringing delicious and mouth-watering summer drinks to the patrons with the quality, convenience and value only McDonald's can provide.
McCafe Real Fruit smoothies complement the existing range of hot and cold beverages such as iced latte, frappes, and teas and provide an additional choice for customers looking for nourishing drinks. Smoothies, the first fruit based option from McCafé, will also be available as part of Happy Meals and Value Meals.
So, next time you visit a McDonald's outlet, try our new smoothie range as not only does it gives you a relief from the weather outside but the fruity punch also tingles your taste buds every time you take a sip.