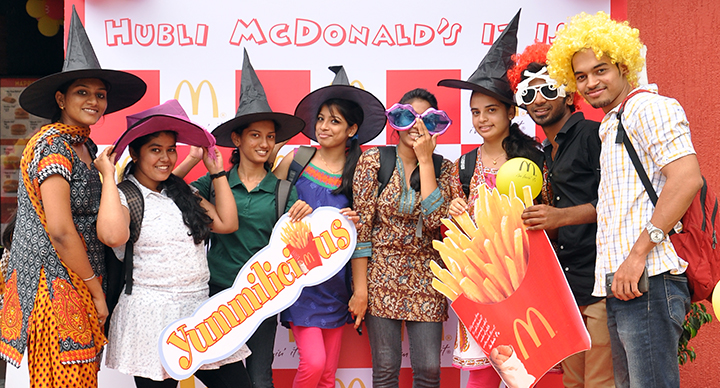 Hubli, also known as Hubballi, literally means "a flowering creeper" in Kannada. During ancient times, the historic town of Hubli was known by the names Raya Hubli and Elaya Puravada Halli. In the last decade, Hubli metamorphosed into a commercial centre for trade in cotton and iron. The city with its numerous monuments and monasteries is also renowned for its handloom textile industry with several cotton ginning and processing mills. Traditionally, Hubli is also considered as an educational hub of North Karnataka region.
This cosmopolitan city of Karnataka is also home to many important monuments like beautiful temples, churches, mosques, and monasteries like Banashankari Temple, Maier Memorial Church etc. that are worth a visit. Not to be missed are the delicious Pedas, the specialty of the district.
Golden arches recently joined this culturally rich city as McDonald's India launched its first gold standard drive-thru restaurant there.
Hubli-wasis can now look forward to enjoying the McDonald's experience in a new, vibrant and contemporary ambience.