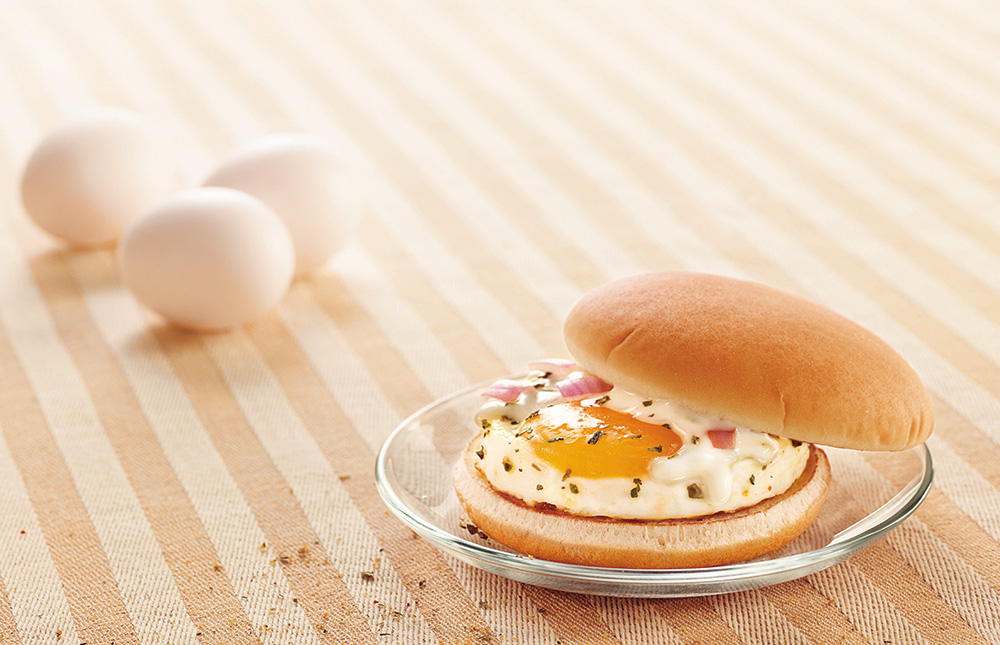 Picture the McEgg Burger in McDonald's: A poached egg in a steamed bun with a gentle lashing of mayonnaise, a few pieces of onions and a masala that's slightly sweet and tangy.
Do you want to know the tale behind this? Read on…
McDonald's launched the McEgg burger in 2012 as part of its initiative to make the 'Happy Price Menu' even happier! This product was introduced to provide customers with variety and choice and to enable the customer to make good food choices.
The McEgg burger is made from the freshest, warm-off-the-farm eggs. Each egg that is used to create a McEgg burger goes through stringent quality checks and is then washed and polished. The eggs are washed meticulously so that there's not even a hint of contamination, and the big challenge for each outlet is to ensure that no shell particle makes its way into the poached egg that reaches the customer. Making sure this doesn't happen 1.5 million times a month is a scale of operations that only McDonald's can pull off.
Only 1 out of every 3 eggs is specially selected and steamed in the specially designed McDonald's egg steamer to ensure that the nutritious quality of the eggs is retained. It is then coupled with a mild sprinkling of exquisite aromatic spices, herbs, crunchy onions and 100% vegetarian sauce to create the one-of-its-kind, healthy, wholesome and delicious McEgg burger.
To add to the happiness quotient is the fact that this delectable product is a part of McDonald's iconic Happy Price Menu, which means that it is priced at a very reasonable Rs. 25 only.