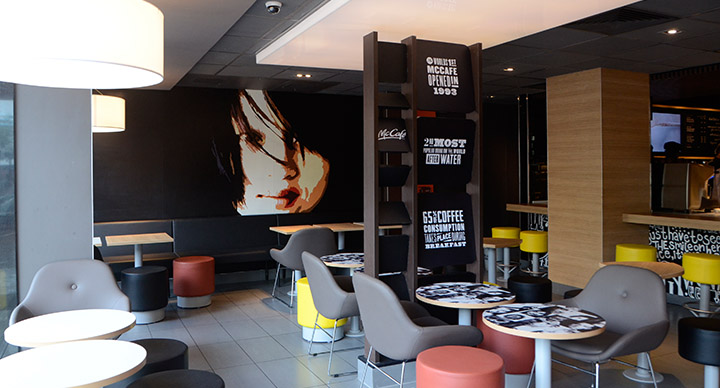 McDonald's India (West & South) plans to double the base of its in-store brand McCafé by the end of 2017, reports the Economic Times.
With McCafé, McDonald's gets an opportunity to serve customers at all hours and not just during peak lunch and dinner hours.
"Consumers walking in to try a McCafé coffee may just choose to grab a bite to go with it. McCafé offers opportunities for growth and increase same store revenues while providing a wider reach to customers. Thus both brands add to each other and grow in a mutually beneficial symbiotic manner. Strategic investments in formats such as McCafé have helped us create a portfolio that builds brand differentiation and yields long-term results," said Smita Jatia, Managing Director, Hardcastle Restaurants.
McCafé is the third brand extension for McDonald's in India, McDelivery and Dessert Kiosks being the other two. In India, the first McCafé was launched at Mumbai's Sobo Central Mall in October 2013. The number of in house McCafé has increased quickly over the last few years.
"In a span of two years McCafé network has expanded across 75 restaurants as of March 31, 2016 and we plan to double the base in the next 12-18 months with capital investments of Rs 30-35 lakh per McCafé outlet," said Smita Jatia, Managing Director, Hardcastle Restaurants.
The increase in numbers refers to the in house chains. The plan does not include any independent McCafé outlets in India as of now.