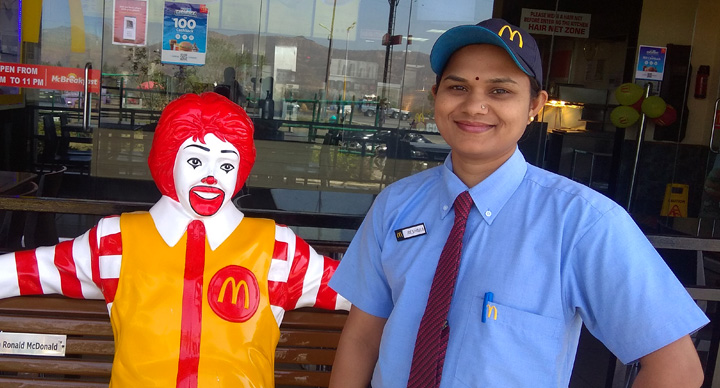 "Life begins at the end of your comfort zone." – Neale Donald Walsch

A shy mother-of-two comes in to work every morning, ready to face any challenges of the day, so she can fend for herself and her children.

The story of Reshma Kashinath Mane is one that you've probably heard of, dozens of times, leaving you inspired and motivated.

Before working at McDonald's, Reshma was a housewife and was solely dependent on her family. On the first day of her first job at McDonald's, Reshma remembers being doubtful, asking herself "How will I work here? Will I fit in?" But it only took her two days to get these apprehensions and doubts out of her mind. "My team members treated me like a friend," Reshma recollects.

Fast forward four years now, Reshma has bought a house of her own, she no longer needs financial support from her family, and most importantly, she has grown and learned to become the best version of herself. And all it took was a little bit of courage to step out of her comfort zone, into the working environment where she had to rub shoulders with other people and work with them. Luckily for Reshma, those other people were her McDonald's team members.