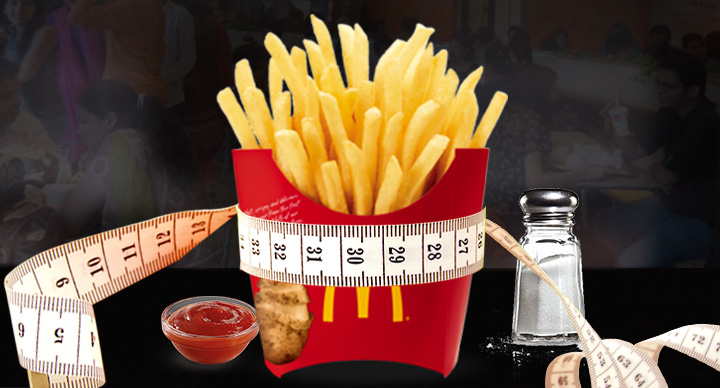 There's no place for artificial preservatives in the global McDonald's menu anymore, including in India. In a move that caters to the changing preferences of its young, calorie-conscious customers, McDonald's India (West & South) has already begun to rein-in the sodium content in its fries, nuggets and buns, as well as the oil content in its sauces.
"In India, we will continue to work closely with our suppliers and industry experts towards achieving our global vision," a McDonald's India spokesperson said, following the announcement of a global policy recently, according to which McDonald's will replace corn syrup in hamburger buns with sugar, and eliminate artificial preservatives from products such as chicken nuggets and several breakfast items.
The process of going light at McDonald's India kicked in last year with the sodium content in fries going down by 20 percent and by 10 percent in its nuggets and buns. The oil content in the sauces has come down by 25 percent from 67 percent, which brings down the calories by up to 40 percent in the sauces.
In addition to the focus on sauces and sodium, attention is also being given to the chicken that is served at McDonald's. Chicken suppliers for McDonald's are now allowed to administer government-approved antibiotics only for treating sick chicken.
The QSR landscape in India has gone through a sea of change. People are eating out far more frequently than before and McDonald's has played an important role in bringing about this change. It is now making sure that its patrons are also eating healthy.